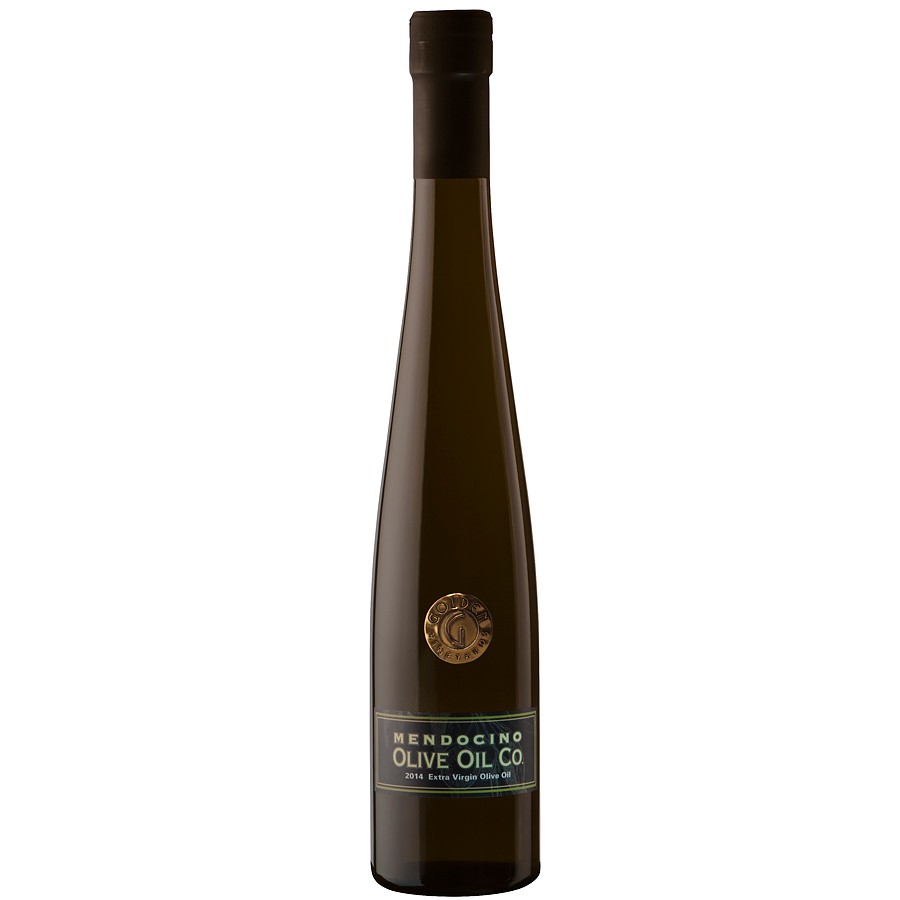 Mendocino Olive Oil Company 2014 Tuscan Oil Extra Virgin, Organic & Biodynamic
Mendocino Olive Oil Co. grows just over 7 acres of olives (Italian, Greek, French & Spanish) on the Heart Arrow Ranch in Redwood Valley. Heart Arrow is a 2,000-acre ranch of oak woodlands, conifer forests, and grassland. Approximately 80 acres are fenced in for cultivation.
Tuscan Olive Oil:
Olive cultivars are Pendolino 24%, Maurino 4%, Frantoio 64%, Coratina 4% and Leccino 4%. Grown on 792 trees planted in 2004 on the Heart Arrow Ranch. Farmed, Milled, Certified Organic & Biodynamic in Mendocino County.